The Go-Go music culture has been added, among many other cities across the world, to Detour.
What exactly is Detour?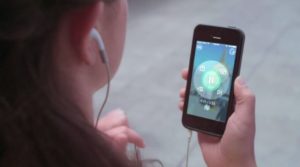 Detour is a beautifully produced GPS audio platform app for location-based audio experiences. This particular app, which is available on iOS and Android, takes you on walks beneath the surface of cities around the world revealing what makes each city unique, covering history, culture, art, food, and features incredible storytelling and narrators from these cities.
Among the 150 tours that it provides is a guided virtual walking tour of Washington DC's U Street Corridor and Go-Go music's history, that helped it overcome the devastation of the '68 riots. The walk, which is narrated by Kato Hammond, takes you from St. Augustine's Chapel to the Howard Theatre, hitting spots in between, such as the Reeves Center, Meridian Hill Park (Malcolm X Park) Ben's Chili Bowl, Industrial Bank, Lil Benny Way, Masonic Temple, Lincoln Theatre, The African American Civil War Memorial, 960 Club, Chuck Brown Way and much more. Also included in this virtual tour are stories from Andre "Whiteboy" Johnson (Rare Essence), Charles Stephenson (The Beat) and Virginia Ali (Ben's Chili Bowl), and features notable music from Rare Essence, Little Benny and The Masters, Ivan Goff, Jas Funk, DJ Flexx and DJ Rico.
For more information and preview, visit HERE!