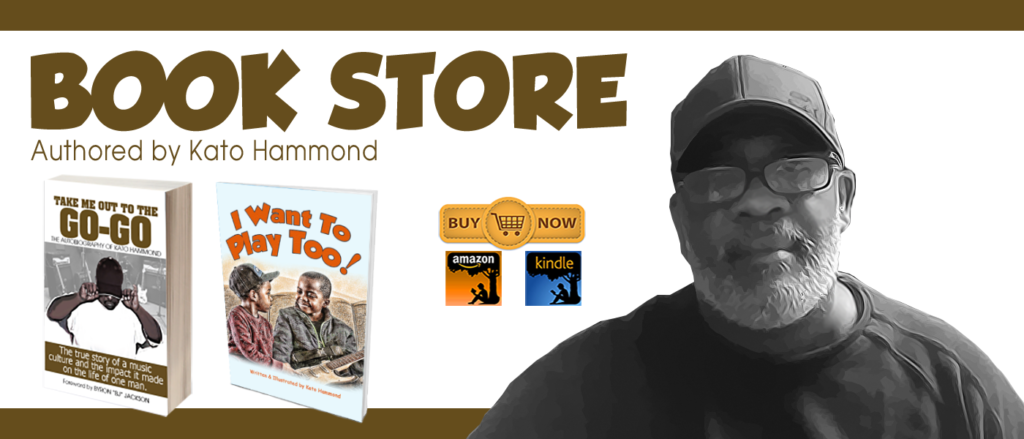 BOOKS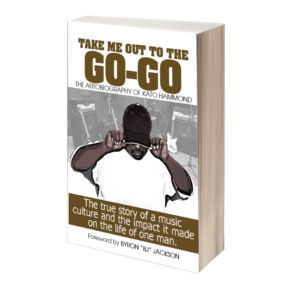 Take Me Out The The Go-Go: The Autobiography of Kato Hammond
Price: Book $14.95 | eBook $9.99
Paperback: 218 pages
This story is fundamental to American culture, authentic, and antithetical to the usual narrative of how Black men come of age, mature, and make their own dreams come true. The Godfather of Go-Go Media's artful voice is relentlessly resilient, and his lens picks up the extraordinary in the everyday. While musical genres from rock n roll, to hip hop, to go-go have been vilified for their influence on youth, Take Me Out to the Go-Go demonstrates how music and entertainment can be anyone s saving grace at any stage in life. Presented by a guy who cut his teeth performing theatre and go-go music in the streets of Marion Barry's Washington, D.C., this must-read is the roadmap of a truly entertaining human experience.
Amazon –


Amazon Kindle eBook –

.
---
I Want To Play Too! (Children's Book)

Price: Book $13.99
Paperback: 60 pages
A young Kato looks up to his cousin BJ and wants to play the guitar just like him. And even though BJ does not want him to touch his guitar, for fear of breaking this strings, Kato wants to learn anyway. But just wait until you see what happens when BJ places his guitar down and leaves the room.
Amazon –

.
---
AUDIOBOOK

Take Me Out To The Go-Go: The Autobiography of Kato Hammond
Price: $19.95
UNABRIDGED
Narrated By Kato Hammond
Length: 5 hrs and 17 mins
.
---
FREE ITEMS